Community Living Winnipeg
http://communitylivingwinnipeg.com/services-support/among-friends/
Community Living Winnipeg promotes full community inclusion through a range of programs. Its Among Friends Program is for youth ages 13-22. The program promotes community inclusion for all youth through creating opportunities for young people to socialize and work together to build community capacity for inclusion.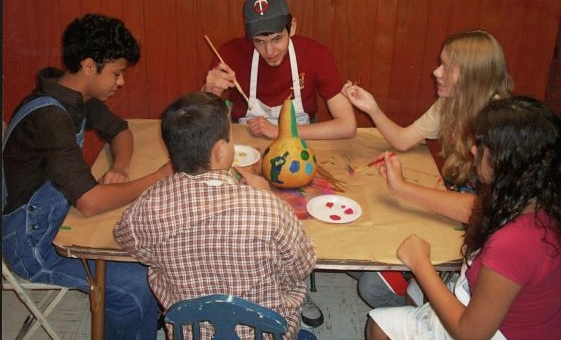 Art Among Friends
Art Among Friends is a visual arts program for youth with and without disabilities who are interested in attending inclusive classes. These high school students have signed up for one of the Art Among Friends courses. They have an opportunity to explore various kinds of artistic expression. In the process of working together on their artistic projects they interact and come to enjoy being together. The artwork of participants in Art Among Friends has been displayed in Winnipeg Public Libraries, the Winnipeg Art Gallery and at the Manitoba Legislature.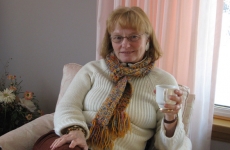 An Art Teacher's Experience
The youth who participate in Art Among Friends are trained by professional artist Shirley Levacy, owner of Great Blue Art Studio in Winnipeg, where they come for classes. (A painting of a magnificent Great Blue Heron graces the entrance to the Studio.) She comments, "Art Among Friends helps break down barriers caused by preconceived notions of others who may be different from us. Art acts as a common denominator for creativity regardless of an individual's ability or disability. Youth have their eyes opened to one another and see one another in new ways…through their art! Classes are full of laughter, sharing and interaction and this becomes a catalyst for friendship."
The Among Friends Program includes several other activities besides Art Among Friends:
Workshops or learning events for youth with and without disabilities, focusing on building skills and competencies in various areas of life.

Facilitating the development and creation of Circles of Friends in schools.

Events and activities that bring young people together in social and fun activities that help youth to broaden the number of peers in their age that they know and enjoy spending time with.

Opportunities for youth to volunteer and make a contribution to their community; and

Connections with youth organizations in Winnipeg that are established to promote inclusion of youth from diverse backgrounds who are involved in building welcoming communities.