Planning Get-togethers
Spending time with friends should be fun. If it is not fun, sometimes it is because we have not planned well. One friend waits at the wrong place or is ready at the wrong time. Someone does not bring their money. Someone forgets their medication and has to go home early. Without good planning, lots of things can go wrong.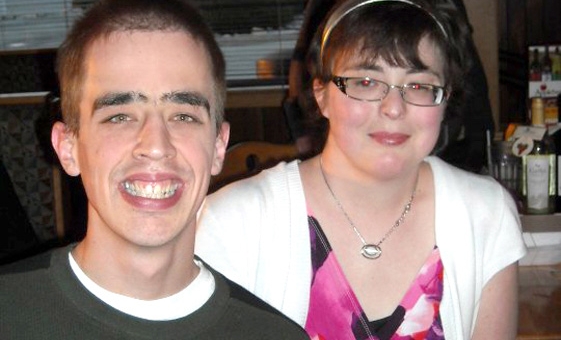 A Birthday Dinner
Adam met Erin at work. He says she is nice to talk to. He put the day of her birthday on his calendar. A couple of weeks before her birthday, he suggested they have dinner in a restaurant with a few other friends. He asked her which restaurant she would like. He got someone to call the restaurant a few days before and make a reservation for them. He asked the restaurant to have a birthday cake for Erin. He planned transportation with his parents. Erin really enjoyed the evening and so did everyone else.
Listen
Good planning is important to enjoying time with our friends. It is also important to keeping our friends. If we have a good time with a friend, it is usually because we have planned well.
When you are making plans there are things you need to think about. If you don't you could end up having to cancel plans. You could let your friend down. It is good to communicate to support people and family members about plans you want to make with your friends. Doing this will help you own the process of friendship. This means that you will make it your project. If you can do this, others will know you are a responsible and thoughtful person.
Keep reading. In this part of the website we talk about some of the things you need to think about if you are going to plan well. We suggest ways to deal with some of the practical challenges that go with friendship.