Creative Approaches to Challenges
Families know that many obstacles can get in the way of their family member leading a fulfilling life with lasting social connections. You may feel it is not worth trying as it will only be hurtful. You or your young person may have been hurt often already and have given up. Or perhaps you do not see the need to encourage activities and relationships because you believe family connections are enough. But having friends and other meaningful relationships is so important in terms of living a full life of inclusion and discovery and contribution. Try not to give up. There can be creative ways forward, and there are many success stories. Yours can surely be one!
Kim - Inspiration for a School Board Pilot Project
Kim has a full time volunteer job working in the kindergarten of an elementary school. It is a job rich in relationships. Kim, her mother, and the school principal describe her success. Kim is very happy. She is the model for a pilot co-op project to find long-term elementary school positions for graduating students with intellectual disablitiles.
Download Transcript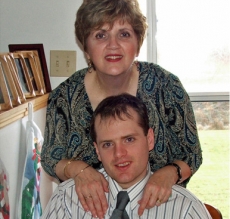 It Can Pay to Ask Around
When our son was still in school, he would decide that he just was not going to school some days. Sometimes this happened 2 or 3 times a week. I was working and I would have been stuck were it not that we had an older neighbour who connected with him and was fine with my dropping him off. It turned out that years earlier in another part of the country this neighbour had actually worked with people with disabilities. It can be worth inquiring around. People who might seem unlikely can sometimes be happy to be helpful.
JM, NS
Costs of services and programs, bureaucracy, lack of accessibility, lack of reciprocity on the part of other families, disinterest or lack of imagination on the part of others as to the richness of potential friendships—the list of obstacles can be intimidating. In this section, we touch on some approaches to these challenges that people have found helpful.