Dating & Sexuality
The time may come when you have a boyfriend or a girlfriend. Some people date and some people do not. It is ok if you do not date. It is not for everyone. The person you date should be a friend first. They are someone you care about and who cares about you. You also have romantic feelings for each other. You feel differently about the person you date than about other friends or family. You see them as special and they see you as special.
Two videos on this page are in French with English subtitles. If the subtitles do not appear, click on the "CC" at the bottom of the video after it begins to play.
Patrick Describes His First Romantic Relationship
Patrick talks about his first romantic relationship: how they met and what they liked to do together. Some months later they broke up but they stayed friends. This relationship brought a lot to Patrick because he felt respected.
Download Transcript
How can I meet someone who might become a boyfriend or girlfriend?
How do couples meet? We meet someone who might become a boyfriend or a girlfriend in the same way that we meet other friends. This means we get out and about. We join groups or classes or clubs where there are people who might become our friends. If you want to meet people of the opposite sex, choose groups that are mixed. Then be friendly and open to others. Be interested in them.
What is "Going on a Date"?
A date can be going with other couples to an event or a movie. Often it is good to go out together with other couples at first. This gives you time to get to know each other better. It can be safer. If you decide you don't want to be with the person you are dating there are others around.
A date can also be going alone with your friend to a movie or for a walk. It is good to go to public places on dates until you get to know and trust your date. In public places there is not the same pressure to be intimate. This means to touch each other or kiss. If you are not ready to be intimate, going out in public can give you the space you need.
People have different expectations
This is true about dating and sexuality. Some people want to move faster in a relationship than others. You and the other person may have different expectations. Maybe one of you is ready to share a kiss but the other is not. It could mean one of you would like to call each other "girlfriend" or "boyfriend." The other person might not be sure about having this kind of relationship. Then you should wait. Be caring. Respect each other.
Can I date more than one person?
Yes, but it is only fair to tell the people you go out with. Tell them you want to get to know other people besides them. This does not mean you do not like them. You just need time to get to know more people. You want to get to know what you would like in a boyfriend or girlfriend. They may also want to date other people. This is normal. Good communication and treating people with respect is important in dating—just as in all friendships.
What if I decide I don't want to be the other person's boyfriend of girlfriend any more?
Be honest and tell them. Do this kindly, but be clear. Do not go back and forth with your decision. This is not fair. Make your decision carefully, and then stick to it. Do not send mixed messages. Do not spend time alone with them anymore. If they do not listen to what you say and insist on what they want, this is wrong. Tell them "No" again.
Talk to someone you trust if you are confused or not sure what to do.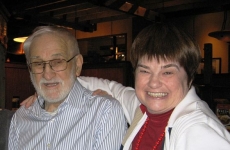 Francis and Linda - Boyfriend and Girlfriend for More Than 30 Years
Francis and Linda were very different ages, but they became fast friends. They called each other boyfriend and girlfriend all their lives. They enjoyed bowling and dances and going out to dinner or to each other's homes. They would share a kiss or hug, and sit together watching Westerns. Sometimes Linda helped Francis clean his room. They talked on the phone often. They gave each other emotional support. When Linda's parents died, Francis was there for her. When Francis was in the hospital, Linda was at his side. They did not express interest in marriage or a sexual relationship. Even in his 80s, Francis would say, "We're not ready yet." They liked their relationship the way it was.
Listen
Getting Over a Painful Relationship
Patrick talks about what he does when a special relationship ends. He gives some suggestions that can help, like doing things you enjoy and talking to friends and family.
Download Transcript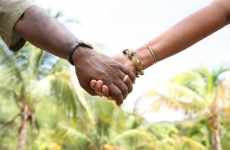 Finding a Special Friend
Jon met Lacey at a dance. They liked each other and chatted quite a bit. At first, they shared phone calls. Then, with a little help, they learned the bus routes to each other's houses. They stared to date. They like to go for a walk and coffee sometimes or just hang out. On Saturdays, they often go to a dance or a movie. They are getting to know each other well. They are coming to care about each other a lot.
Listen