Your First Meeting
Meeting a new person can be scary. You do not know much about this person. They do not know much about you. It takes time to feel comfortable with someone new. But meeting new people does not have to be hard. It can be fun. This section will give you some ideas to help you when meeting people for the first time.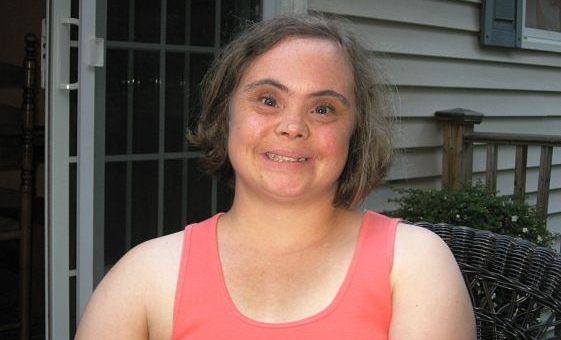 How Lisa Gets to Know New Friends
Lisa is a friendly young woman. But she finds conversations hard. People do not always understand her at first. Lisa is very good at playing card games. She learned from her brothers and sister when she was growing up. She also enjoys running and swimming and watching movies. People do not need to talk much when doing these things. When Lisa meets a new friend, she suggests they do one of these things. They have fun together and get to know each other better without much talking.
Listen
The video and story below are about meeting new people. In the video some people in France speak about meeting new friends. "Be open!" says one man. "I used to be shy, but why be shy?" The video is in French but it has English subtitles. Click on the "cc" below the video if you cannot see them.
L'Arche France - Overcoming Shyness
Members of L'Arche in France talk about friendships. Jean-Claude says that it is important to be open. "Why be shy?" he asks.
(This is a short extract from the video "L'Épreuve des mots.")
Download Transcript

Advice for Making Friends
"In my first Phys Ed class at my new school, we played a game. One girl encouraged me more than the others. She seemed very nice. After the game, I gathered my courage and went to speak to her. We found that we shared many interests. We have had five years of wonderful friendship. A small step led to a great friendship! When you want to make friends, it is necessary to take every opportunity that comes along—go out in groups, participate in activities that match your interests, be open to meeting people through others. All these can be occasions to meet someone who will become your friend." (QC Survey Respondent)
Listen
Good First Impressions
This game will help you think about things to remember when you are meeting a friend.
Click on the "Start Prezi" button in the middle of the game.
Click on the box in the far right corner under the game if you want full screen.
Move through the game by clicking on the arrow in the centre of the toolbar.
Answer questions by clicking on the screen. Then click on the arrow.
When you finish the game, press the ESC key on your keyboard to exit Full-screen.
Go to the next part of the website. You will see a list of conversation suggestions for first meetings. Try practising these conversations. Do this before meeting new people. This will help you feel more comfortable.