Getting Started
Any child benefits from active and involved parents, guardians, siblings and/or extended family members who help them develop friendships and find inclusion in the wider community. This is especially true for a young person with a disability.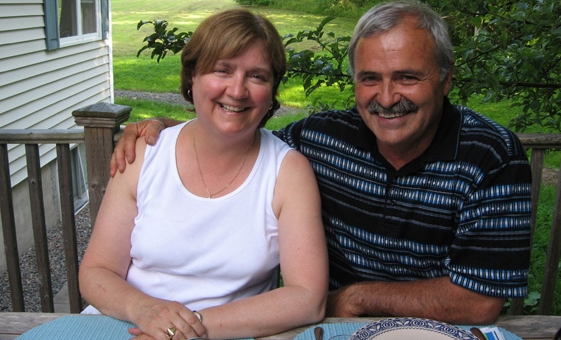 Parents Help Their Young Adult Make Friends
Debbie, mother of Lisa, describes how Lisa learned to play cards very well because card-playing was a favourite pastime of her mom and dad and Lisa's siblings when they were growing up. Now, playing cards is one way that Lisa can socialize with other young adults. Debbie and Gus have also encouraged their daughter's involvement at the local university gym and in sports. These again are interests that almost all young people share.
Listen
A Starting Point: Focus on Your Child's Gifts
Every person has something to offer in a friendship. Sometimes families expect others to view their child primarily in terms of his or her needs and are surprised when others develop a friendship with their young person. It is pleasing, then, when the friends begin mentioning the young person's gifts –the ways he or she gives back to them in their relationship:
"Your daughter has a wonderful sense of fun."
"Your son has a gift for slowing down and smelling the roses. We love our times together."
"Your daughter has a gift of sensitivity to others. She knows when someone needs a kind word."
"Your son always welcomes me back joyfully when I've been away. I feel so valued by him!"
No true friendship is one-sided. One key to helping your young person develop friends is to know and emphasize what they contribute in a relationship. Finding one other person, a peer ideally, who discovers and speaks of this mutuality or reciprocity can help enormously. This person can help break down the internal barriers of others unaccustomed to relating to people who seem different.
Concrete preliminary things you can do to help your family member make friends:
As much as possible, teach and reinforce the social skills that your family member will need to make and keep friends. Role-playing games can help prepare for various situations.

Good hygiene and dressing nicely can help both self-esteem and the impression made on others. This includes such things as age-appropriate clothing, particularly for young people.

If your child is in school, ensure the life-skills program includes friendship skills and that your child has good opportunities to relate to other students with and without disabilities. Role-playing can be helpful in learning how friends interact with one another.

Help him or her with practical communication skills such as using the phone or the computer or asking for a ride or directions.

Teach and rehearse safe practices in various social situations.

Friends may not be your young person's first priority, but try to encourage encounters with potential friends whenever you can. Be persistent!
It is never too late to make friends, and you can do a lot to help your family member along! You don't have to do it alone, but without you this process can easily fall apart.
Parents are often concerned about the number of friends their child has, but it is important to remember that the quality of those friendships is far more important. "He only has one good friend. Sometimes one is all you need."
JG, NL
My son has ASD-I think we need to judge his friendships by his standards, not our own, and by those standards I think the friendships he has are probably fine for him.
Laurie, ON
He has a friend of many years who is thus the most precious and sincere of his friends.
Parent, QC
Start Early on Inclusion - Break Down Steps
Jonathan's teacher reflects with his mother and one of his classmate friends on the steps that worked and helped Jonathan develop friends. One was the step of coming to a school dance. He didn't need to dance!
Download Transcript
How you can contribute to this site:
Visit our Facebook page and share your experiences.

Help your family member work through the Young Adults section of this website, according to their needs.

Pass on information about this online resource to other families and to educators involved with your family member. There is a section of this site specifically for educators.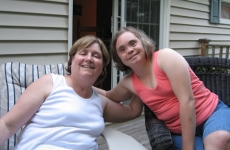 Changing Approaches to Friendship
Lisa's mother, Debbie, describes how the social development of the children in Lisa's class influenced the way Lisa could connect socially with her friends. Lisa was readily included by the other children up until about grade 5, when children begin to focus more on conversation with each other. At this point, Lisa's connections with the other children could better be maintained by sharing in activities that did not require conversation.
Listen