La Fenêtre
La Fenêtre - Centre d'immersion aux arts
La Fenêtre was founded in 1998 to respond to an unmet need for accessibility to the arts for people who have functional limitations in the Mauricie area of Quebec. It has continued to offer workshops in the arts specifically adapted to people who have an intellectual or physical disability or a mental illness. It gives participants an opportunity to develop personally and in cooperation with others.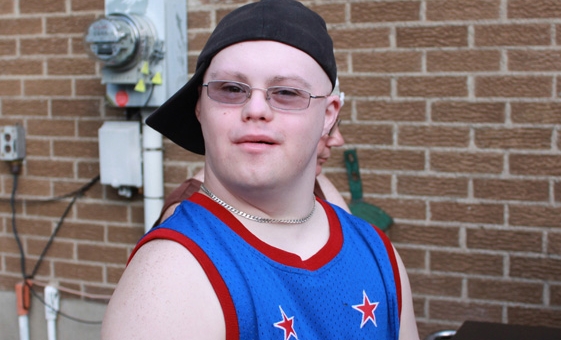 Making Friends through the Arts
Kevin knows what he likes. He knows that he enjoys acting and music. He joined a drama and arts program at "La Fenetre" (The Window). They present plays and mimes. He also plays tam-tam with other musicians. This group has been a good way for him to meet new friends in his community.
Listen
Participants have the opportunity to develop their creative potential in theatre, choral groups, the plastic arts, dance, music and work with glass. The Centre is a place where people can express themselves personally and artistically, and it has become a second home for many of its participants.