Staying in Touch
Staying in touch with friends takes effort but it is also fun. It is what keeps your friendship alive! This section gives you ideas for staying in touch whether or not you read and write. You can use the phone and Skype. You can send artwork to friends. If you do not speak, ask someone to help you.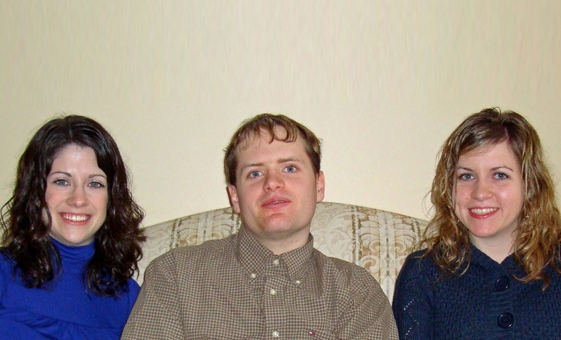 Friends from School
Jonathan sees his former school friends when they return to his rural village for the holidays. He calls them or they call him. They go out for a drive and a coffee. They catch up on news and they talk about their school days together.
Listen
Knowing what is going on in each others' lives is an important part of friendship. Each person should work on doing this. If you always wait for them to get in touch with you, they may think you do not care about the friendship.
Below are some of the ways you can stay in touch. You don't need to use all of these. But it is important to know how to use one or two of them. Ask for help if you need to. Some ways of keeping in touch:
phone

text messaging

email

online networking pages, like Facebook or Tyze

instant messaging, chat rooms and Skype

letters and cards
Some suggestions for keeping in touch
Ask friends how they are doing. Ask about what is new with them.

Pay attention to what they say.

Remember to ask about things they have shared with you before.

Talk about things that are new in your life.

Tell a new joke or story you have heard.

Respect time boundaries: Many people do not have time to talk or write every day. Or they may need to limit their calls to 10 minutes.

Try choosing a regular time to talk.

Try to take turns contacting each other. It is important for friends to put in equal amounts of effort as much as possible.

Keep an address book with your friends' contact information.
Think about Safety when you are using any of the tools we talk about. You will find suggestions about safety in this section and the next section of this website.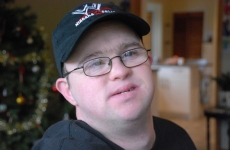 Getting Help with the Phone
Dan asks his parents to help him with the phone. His mother helps him make plans with his friends. He keeps a calendar. He stays in touch with his friends by doing things with them. "Friday Friends tonight," he says and goes to hang out with friends at the youth group. His family is great at driving him places. Dan wishes more of his friends had people who would drive them too. He also makes plans to see a friend who used to be his teaching assistant. He goes to dinner with her and her husband. With help, Dan has a busy social life!
Listen

Making Relationships Last
Sometimes we meet people and only spend time with them for a short time. This does not mean that you cannot stay friends. You can stay friends if you both want to. "My friend Ryan is a friend I met at camp about 2 years ago. He invited me to his wedding. He invites me to "hang" with him and his wife and friends once or twice a month." Even though camp was only a week long, a friendship started that lasted years!
Listen