More Help/Resources
This section gives more suggestions or choices for ways to meet people who may become your friends. Ask a family member or teacher if you need help choosing one of these ways. Think again about your interests, your needs, your strengths. The important thing is to find a way that works for you.
Kim's Experience - A Place of Belonging
Kim loves her job helping in a kindergarten classroom. She encourages other young people with special needs to believe that they also can have an interesting job. The teacher, who is from another school, confirms that adult volunteers such as Kim are much appreciated by the staff and are loved by the children.
Download Transcript
Growing your circle of friends
Often people like to get together. One good way to find more friends is by getting to know friends of your friends. You may also be able to get to know friends of your brother or sister. If you are invited along in a group, talk to other people in the group. Don't just talk to the person who invited you. This way, you will all get to know each other.
Some other suggestions:
Check if there is a local Helpmate or Volunteer agency that tries to link people as friends. A person may start out as a volunteer but they can become a real friend over time.
Community Living Associations may have lists of volunteers. They may also hold dances or events so that young people can meet.
If you belong to a faith community, ask if there is a group for young people or a men's or women's group that you could join.
Some service clubs such as the Kiwanis Club welcome members who have a disability. In a service club you do volunteer work with other members. You can help people in need or raise money for good projects.
The Best Buddies program is in colleges, universities and some high schools. There is more information on Best Buddies in the "Resources" section of this website.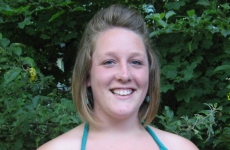 Amanda Talks About Best Buddies
Amanda has experience with the Best Buddies program. She coordinated a university Best Buddies program. Best Buddies are almost always short-term friends. The buddies are students who often move away after their studies. Amanda encourages the buddies to stay in touch with their friends even after they finish school and move away. Click on the "Listen" button to hear Amanda.
Listen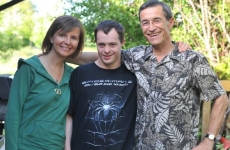 Meeting Friends through Other Friends
Friends can introduce us to other friends. Through his friend Philippe, Robin met Philippe's wife, Margaret. Now Robin and Margaret are friends too. Robin goes to visit Margaret at craft fairs. Knowing Philippe has brough Robin another special friend!
Listen
In the document below, you will find more suggestions to help you make a plan for finding friends.
Activity/Information Sheets