Stories of First Meetings
It is good to think about what you will do or talk about when you are going to meet someone new. It is also important to be open to what they would like to do or talk about. Being open to the other person is one of the keys to friendship.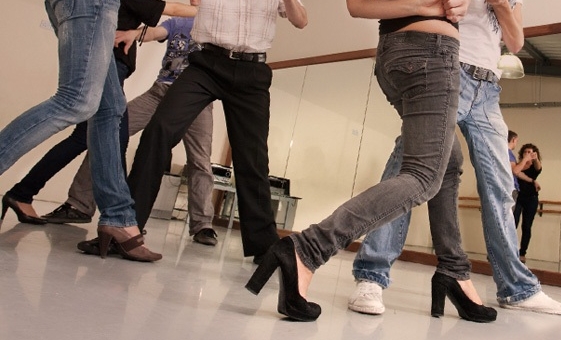 Meeting at a Dance
Jon saw Lacey at an ARC dance. Jon is shy but after a while he found enough courage to ask Lacey to dance. He chose a fast, lively dance. This is because he sometimes steps on his partner's feet in slow songs. When the slow music began, Jon suggested they walk outside and talk. He felt very shy. But he knew to introduce himself and ask her name. He asked where Lacey lived and where she worked. It turned out that Lacey was happy to chat. Soon she was asking him questions. He felt more relaxed. Before they went home they exchanged phone numbers.
Listen
When people become friends, it usually takes time. Friendships grow gradually. You have to be willing to keep trying. You have to be willing to get to know the other person. You have to be willing to let them get to know you. In friendships that work, the friends have the courage to be open with each other. This helps each of them to discover what they like in the other person. That is why it is important to be yourself.
Share Your Stories!
We want to hear from you! Do you have a story about meeting a friend that you want to share? Help others learn from you! Send your stories to .(JavaScript must be enabled to view this email address). We will put some up on this page.

Role-Playing Can Help
Hannah's family had invited Davinder's family for dinner. Hannah knew Davinder was about her age. She was excited about meeting him. But when Davinder said Hello and asked Hannah about herself, Hannah suddenly felt very shy. She could not think of what to say. She closed her lips and looked away. She did not speak to Davinder all evening. After Davinder went home, Hannah felt angry with herself. Hannah and her parents talked about what happened. They decided that role-playing ahead of time could help Hannah get over her shyness. Hannah has started practising with her dad. Meeting new people is getting easier for her.
Listen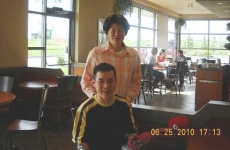 Some Friends Share the Same Ethnic Heritage
Scott and Nadine's friendship developed when they were children. Scott writes, "Our fathers came from Japan on the same ship, and our families lived in the same small Alberta farming town. We were close whether we wanted to be or not! Now, I live in the city, but Nadine and I call each other and meet when her parents come into the city. Nadine accepts everyone and loves whole-heartedly. This is what she brings to our friendship and why I believe it remains solid. She says I am like a big brother and she appreciates my thoughtfulness."
Listen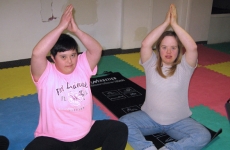 Yoga Class
Amanda and Mary Anne are friends. They attend a weekly yoga class together. This gives them a chance to see each other. Often they get together for a visit or supper before or after the class. The class is fun and good exercise. It helps strengthen their friendship. They are making new friends in the class too.
Listen