Internet Safety
You can have fun on the internet. You can use it to stay in contact with friends. Sometimes you can meet new friends. BUT you should follow the rules for internet safety. Never give your full name or your address to people you meet on the internet. You should never agree to meet up alone with someone you have met online.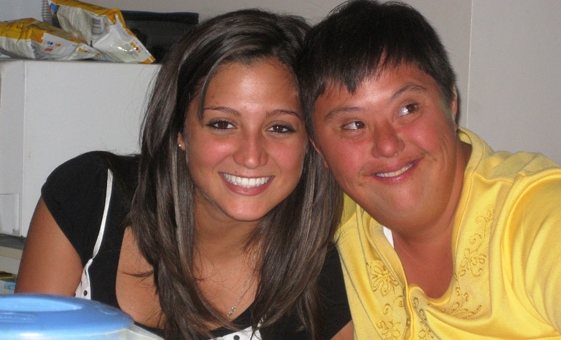 Meeting on the Internet
Sarah met someone on an internet chat room. The other girl invited Sarah to her home. Sarah agreed. She told her mother her plans. She and Sarah had a long talk. Sarah agreed that it would be safer to meet in a public place. Sarah asked the new friend to meet her at a coffee shop. The friend did not want to do this. Sarah realized that this person might have been lying about who they were. Later, Sarah met another friend online. They met several times in public before visiting each other's homes. Sarah learned a lot about her new friend when she met her in person. She knew this friend was honest about who she was. Now, Sarah is careful about people she meets online.
Listen
What to do:
ALWAYS talk about it with someone you trust before you agree to meet up with someone you met online. This is very important because people you meet on line can lie about who they are. Some bad people do this so they can harm us.
Ask a person you trust to go with you when you want to meet up with someone you only know through the internet.

Do not let this person leave you alone with the new person.

Afterwards, ask the person you invited for their advice. Do they think the new person is safe? Listen to their advice.

If the new person seems safe and you like them, wait until you get to know the new person well. Spend time with them in a group or in public places. Then decide about being alone with them.
Safety in Sharing Photos and Videos:
Sometimes people use the internet to share photos or videos. If you do this, do not send any photos that you feel embarrassed about. Do not send photos or videos that are private. Do not send photos of other people without asking their permission. If they say "No", respect this. Do not send the photos.
Do not send photos that show you or others:
when they are undressed

in their underwear

doing things that make you or others look foolish
Only email photos to people you know and trust. These pictures and videos belong to you. They are private. They should not be shared with everyone.
If you want to put them on Facebook, make sure to adjust your Privacy Settings. But, remember that the internet is not very private. Some people you talk to or meet on the internet may be bullies. Sometimes bullies use photos of other people to spread bad stories about them.
Click here to go to the section on bullies if you need to review what this means. If someone is being mean to you online, stop talking to this person. Do not reply to them. Tell someone you trust. Tell them what has been going on. Then figure out together what to do. Cyber-bullying is against the law.
Activity/Information Sheets